YOUR LOCAL IN THE HEART OF THE CITY
ALL OF THE ELEMENTS OF A GREAT BAR
Element is a real gem hidden in the heart of Scotland's bustling capital city. Tucked away just off Princes Street in amongst the boutiques of Rose Street you'll find a modern Scottish bar with food and drinks that have been intimately created and served with pride, a smile and a wee bit of great craic.
If there's one thing we're about, it's forming great bonds (whether it's covalent, ionic or just friendship) with each other. Our team are a close-knit bunch who have a great time working together and that energy is infectious. We hope that you and your loved ones have a great time here at Element – pop in and say hi!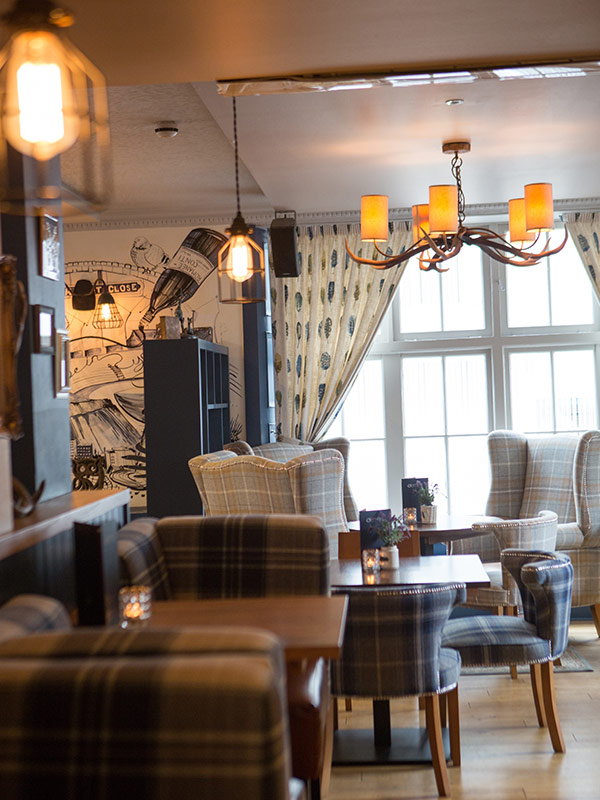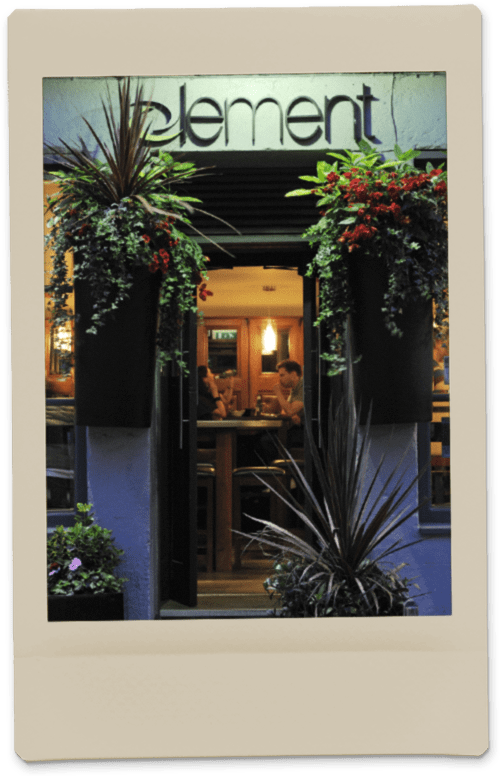 STRIVING TO USE EVERY ELEMENT OF OUR INGREDIENTS.
let's talk about our food
HEARTY SCOTTISH FOOD ON AN INTERNATIONAL JOURNEY
Our food menu is of traditional Scottish heart influenced by the travels and tastes of our team, making for a modern and delicious experience inspired by international cuisine.
By working with some truly fantastic Scottish suppliers, we're able to bring you mouth-watering food such as Pork Belly Bao Buns, pub classics such as Fish & Chips and savoury pies, and even a tasty range of sandwiches to snack on at lunchtime.
PROUDLY POURING NIPS, DRAMS AND AW'THING ELSE
We have a love for all things gin and regularly showcase some of the more irregular craft gins distilleries with our even changing 'In Gin.' Each month, we'll have a unique gin available from a smaller distillery for you to fall in love with. Supporting small distilleries is what we're all about.
Treat your tastebuds with a drink from our extensive cocktail list. Each cocktail is has been shaken with uniqueness in mind and with thought about how we can try to use every Element of every ingredient to avoid waste (see what we did there?)
We send the best news and offers straight to our mailing list; if grabbing a bargain is your jam then be sure to sign up.